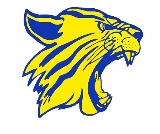 My name is Kelly McQueen, and I am starting my 3rd year as Assistant Principal at Big Sandy Elementary. My husband, David and I live in Gilmer and we have two grown children Taylor and Jackson.
I graduated from the University of Texas at Tyler in 1987 with a degree in Elementary Education. I was a classroom teacher for 32 years during which time I taught 3rd, 4th, and 5th grades. I taught in Gilmer for 12 years and I have been at Big Sandy ISD for a total of 23 years. In 2019, I completed my Master's degree in Educational Leadership and Principal Certification from Stephen F. Austin University. I taught 5th grade at Big Sandy Elementary for 15 years before transitioning to the position of Assistant Principal.
I enjoy the opportunities that being on the administrative team at Big Sandy ISD allows me to experience. Serving our parents, assisting teachers and building relationships with our students is the most rewarding aspect of my job. Please let me know if there is anything I can do to help.