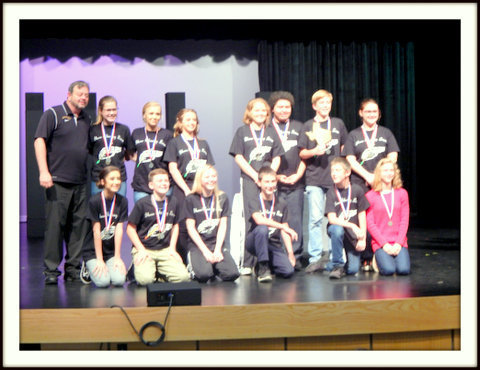 JH One-Act Play - District 16AA OAP Runner-up
Phil Darden
Monday, December 03, 2018
Results are in and the JH One-Act Play cleaned house! The play got 2nd place (District Runner-Up) overall!

Several individuals got awards as well:
Best Actress- Shelby Shears
All Star Cast- Jeremiah Gonzalez and Luke Ratcliff
All Star Crew- Kristin Mosley and Elizabeth Sharp
Honorable Mention Ensemble- Jaci Pyle, Emma Jewell, and Becca Marsh

We are so proud of our kids and leaders, Mr. Tim Bearden and Mrs. Teri Jackson!