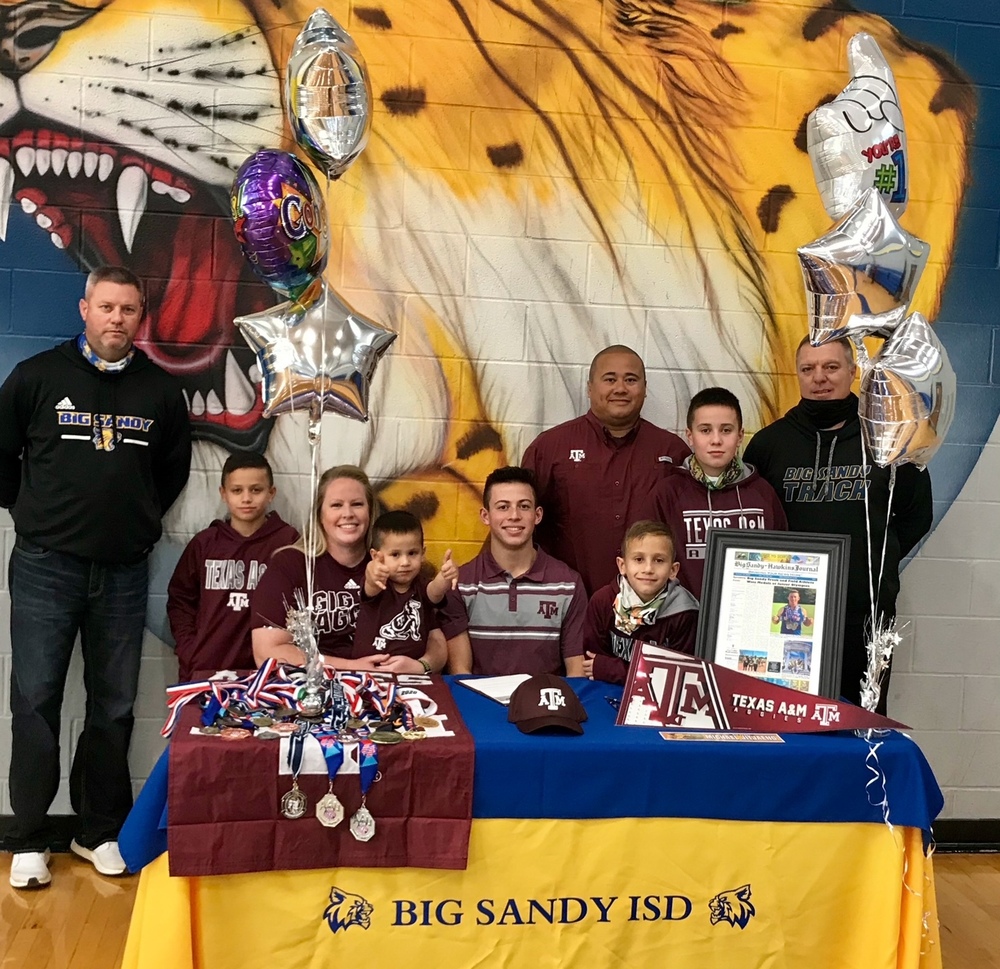 Jitjaeng Signs with A&M University
Moriah Phillips
Friday, December 18, 2020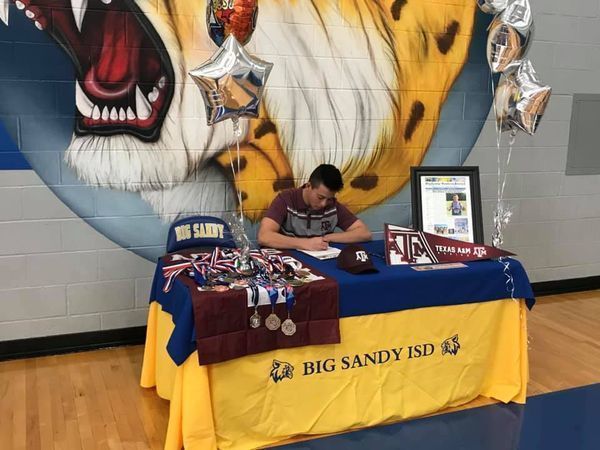 Big Sandy Senior Michael Jitjaeng signed a letter of intent to join the track and field team at Texas A&M University today. Joining him in the picture is his family, parents Mike and Celina and his little brothers. Also pictured are Big Sandy Athletic Director Larry Minter and
his coach Kelly Cook. Congratulations Michael on all your hard work!
Big Sandy ISD is proud of you.