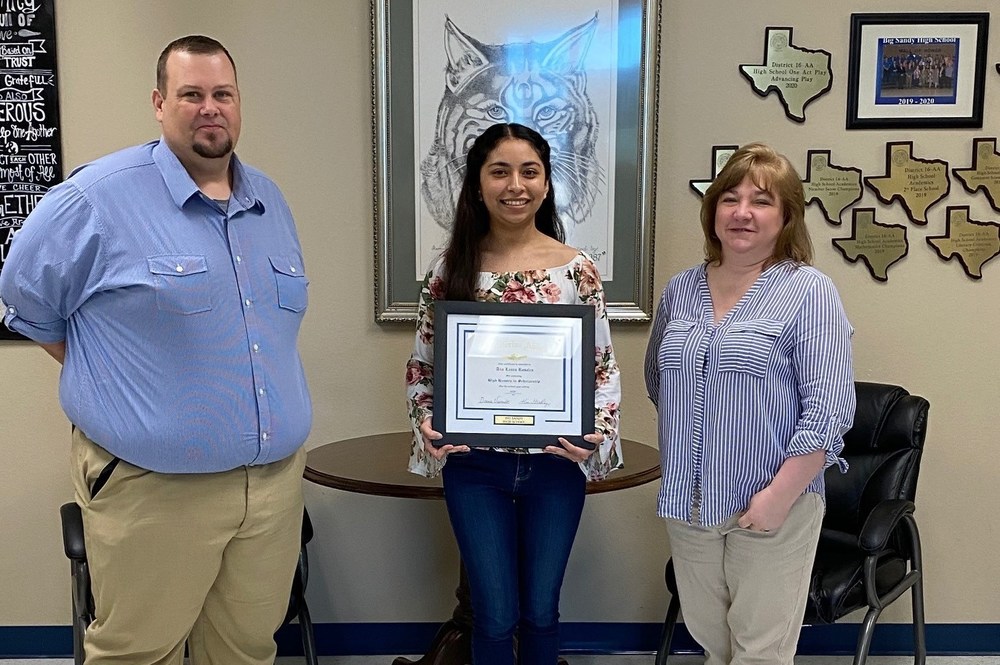 Salutatorian for the graduating Class of 2020.
Moriah Phillips
Thursday, May 21, 2020
Big Sandy ISD proudly introduces its salutatorian for the graduating Class of 2020.
Salutatorian: Ana Laura Rosales
Laura graduates with a GPA of 4.16. She is the daughter of Nina Galvan and Cacho Rosales. Laura will be attending the University of Texas at Tyler and majoring in Education. While she is attending college, she hopes to work at a local pharmacy as a Tech-In-Training using the license she obtained while in High School. After college graduation, Laura plans to work as an Elementary teacher at Big Sandy.
Laura was very involved throughout High School, participating in many extracurricular activities including FFA 3 years, Student Council 2 years, NHS 1 year, Prom Committee 1 year, Spanish Club (President) 1 year and UIL 1 year (Regional Qualifier for both Spelling and Literary Criticism). Her studies included Honors/AP courses in Algebra, English, Geometry, World Geography, Chemistry, Physics, Spanish 3, Calculus, and Duel Credit courses English 1301, 1302 and Speech 1315. She feels very honored to have received many academic awards during her time at Big Sandy High School.
Laura was also involved with the community through FFA where she served and helped at the annual Fish Fry and Plant Sale events for two consecutive years and as a Student Council member, she volunteered with Blood Drives and at the International Refuge in Longview. She also spent time teaching a younger student to learn English.